La Maison du Vin's Portfolio holds today over 50 Exclusive Winery's and is distributing all over Cyprus. "La Maison du Vin" is a superb modern cellar, well-designed and especially fitted out for the proper storage and handling of wine.
La Maison du Vin is also an agent for the prestigious EuroCave line of personal and institutional storage cavas. The well-known EuroCave was the first in the world to produce wine storage cabinets and they are still considered the top producer in the field. The Flagship of La Maison du Vin is the Champagne Ruinart, the oldest Champagne House, founded in 1729, Champagne known essentially to connoisseurs. Historical documents reveal that Ruinart was the favorite Champagne of Queen Maria Antoinette and Empress Josephina, wife of Napoleon. But following her divorce from Napoleon, Josephina refused to honor her debts to Ruinart, and until today, the company's accounting books have Josephina's balance marked unpaid.
La Maison du Vin is exclusive agent in Cyprus of the following producers:

E. Guigal from France, who is considered, by almost all the wines critics, as the best wine maker in the world. The year 2002, his wine Ch teauneuf du Pape has been classified top wine in the world by the Wine Spectator magazine. The Decanter magazine elected Guigal as Man of the year 2006. The columnist of the Financial Times Jancis Robinson, in her BBC Wine Course, says about Guigal "simply, the best wine maker on the planet". And Robert Parker said, "how does this planet's greatest wine maker continues to turn out perfect wines year after year?". Wines of Guigal have received 21 times the high score 100 of 100 by Parker, number which no other wine in the world has approached.

Other agencies from France are: Vidal-Fleury, Maison Louis Jadot with his great Montrachets and Chambertins, Albert Bichot with excellent Chablis, Bichot, winner in 2004 of the Trophy of Pinot Noir, Domaine Schoffit from Alsace, Henri Bourgeois from Loire, Ch teau les Valentines from Provence, Calvados Christian Drouin from Normandie, Ch teau de Laubade from Armagnac, Leopold Gourmel from Cognac, Henri Mandois from Champagne and a great selection of Petits & Grands Ch teaux of Bordeaux.

From Italy, the Baron of Barbaresco Angelo Gaja, best overall Italian producer according to the Wine Spectator magazine, and Man of the year for 1998 by the Decanter magazine. The only Italian producer with 4 stars in the Italian Bible of Wine, Cambero Rosso.

Casanova di Neri who's the Brunello di Montalcino has been elected No.1 in the world for the year 2006 by the Wine Spectator, represents Tuscany with Barone Ricasoli the inventor of the Chianti Classico, Poliziano with his aristocratic wines Vino Nobile Montepulciano, Castello di Gabbiano.
Company Information
Number of Employees
1-50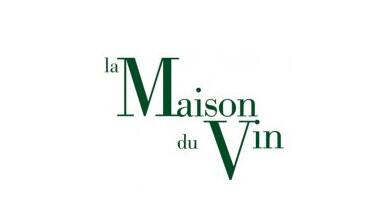 Address & Contacts
Street Address
Ayiou Athanasiou Street, Linopetra 49 , La Maison du Vin , Ayios Athanasios , Limassol 4102 , Cyprus
P.O. Box: 50479
Contact
Working Hours
now
Normal Opening Hours
Mon:

09:00-19:00

Tue:

09:00-19:00

Wed:

09:00-17:00

Thu:

09:00-19:00

Fri:

09:00-19:00

Sat:

09:00-18:00

Sun:

Closed